About this Product
"Restore your Hair Nightly"
Did you know your hair and scalp can be stressed? Of course it can! All of us are dealing with more and more daily stressors and that can be everything from work, school, daily responsibilities, parenting to the environment! Whoa that's a lot to think about never mind dealing with right?
No wonder most of us are having a hard time relaxing, resting and sleeping! SJ Health & Beauty, set out to create a product line that would enhance your "wind down" and bedtime routine AND help De-Stress those Tresses! Of course our Lavender and Poppy Seed formula does even more than that, duh!
The Tress De-Stress Hair Oil is loaded with Organic Biotin to boost growth, reduce shedding and elongate your hairs natural growth cycle.
Most of us also know that Lavender is a longtime favorite for "aromatherapy" and has numerous medicinal purposes and can help with everything from helping with Acne & wrinkles to preventing lice and healing wounds!
What a wonderful and beneficial addition to your bedtime routine. The clean and soothing scent of Tress De-Tress will delight your senses and sooth your hair and scalp! It's also a very light formula that cane be used anytime and doesn't need to be washed out. You can spray and style your hair as you normally do.
Take a peak at our super beneficial organic ingredients and see why you need Tress D-Stress to finally "Rest your pretty head"!
Tress De-Stress 2 ounce hair oil is leave in or washed out and will do more than just soothe your scalp & hair. This formula is designed to restore hair and help detox it while simultaneously assisting in relaxing and resting via Organic Lavender & California Poppy Seed. We also formulate all of our hair and skincare to do double and triple duty, This special formula also boosts growth, length retention and fullness. "But wait, there's more" Our Lavender and Biotin rich formula also helps reduce signs of aging and helps prevent acne!
Take a look and then "Add to Cart!"
This product is made with:
Walnut Oil *Biotin Rich* Promotes growth, reduces thinning hair & prevent shedding.
Avocado Oil *Rich Encourages Collagen, absorbs easily, Softens & nourishes hair with fatty acids*
Lavender Essential Oil *Aromatherapy benefits*
Lavender Flower *Promotes rest and relaxation*
Lavender Extract *Calms and soothes*
Aloe Vera Oil *Boost growth*
Mustard Seed *Super charged source of Vitamin E & super beneficial for hair growth.
Organic Jatamansi Powder *For growth, length and thickness*
California Poppy Seed * Known to enhance rest and relaxation, stress reducers and aides in sleep and healthy skin*
Nettle *Rich in Silica & Sulfur, help to repair and re-grow hair, makes hair shinier*
Directions:
Daily Use and does not need to be washed out.
Start with freshly washed hair or not.
Hair can be wet or dry.
Part your hair into sections if desired and use dropper to put 4-6 drops in the palms of hands, use fingers to work through hair and scalp.
Style as needed or enjoy a scalp massage and let your hair remain unbound and to relax. Great for protective styles as well.
Don't forget to check our 8 0z Tress De-Stress Hair Spray. It works well with our Oil!
Worcester, MA
Treat yourself or a loved one with our Organic Hair and Skincare Products!
Contact Maker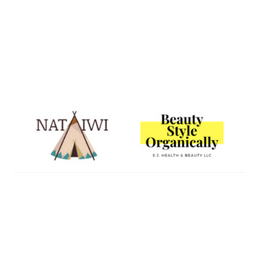 Please sign in so that we can notify you about a reply