About this Product
"Take it Back, Grow it Back" POWER!
We formulated POWER to be highly concentrated and an Oil-Free option for men trying to get "powerful" & fast hair growth results.
This 8 Oz Trigger Bottle will get you closer to resolving your thinning hair and balding issues.
Did you know that one of the leading causes for MEN'S hair thinning and hair loss is too much DHT Hormone? We did! As an Organic Brand we made sure to add only the best and strongest Natural DHT Blockers and hair growth ingredients!
Check Out a few of our "POWER" Star fighters of DHT:
Saw Palmetto Extract & Powder (DHT Blocker)
Pumpkin Seed (DHT Blocker)
Fenugreek ( Reduces DHT)
Guava Leaf ( Helps growth and control DHT)
Caffeine ( Stimulates growth & helps block DHT)
Saw Palmetto was used by Native Americans for hair, scalp and skin care. Due to its ability to balance hormones in the body, it was used by Native American women to get rid of facial hair. It is now believed saw palmetto regulates excessive hair growth in women by suppressing DHT production in the body (a hormone produced by testosterone). Because of its silica content, horsetail is also useful because it's Formulated to address the hair loss and hair thinning needs of men. It can stimulate hair growth. The herb rejuvenates your hair, adding sheen to the appearance and strength to the hair shafts. It also contains selenium and cysteine, which are known to promote healthy hair growth. Both of these substances contribute to healthier hair and prevent free radicals from damaging the cells. SAW PALMETTO is believed to work by inhibiting the activity of 5-alpha-reductase, an enzyme involved in the conversion of the hormone testosterone to dihydrotestosterone (DHT). DHT is considered a key contributing factor to the onset and progression of androgenic alopecia.

MSM sulfur can form bonds essential to strengthening hair and influencing hair growth.
GOOSEBERRY aka Amla is a natural plant also known as Emblica Officinalis. The dried, powdered fruit has tannins, vitamin C, and is astringent. adds texture, volume, wave, curl shine to your hair. Promotes hair growth, thicker, stronger hair strands tightens up coils/curls. ROSEMARY Stimulates hair growth, strengthens, prevents hair loss, relieves Dandruff, improves cellular generation, anti-inflammatory, enhances memory & concentration.
BLACKSEED anti-inflammatory, prevents premature graying, grows hair, strengthens hair, fights fungus & dandruff. ORGANIC ASHWAGANDHA POWDER Promotes hair growth, Shiny hair, improves scalp circulation, helps get rid of Dandruff, psoriasis & Eczema on the scalp.
FENUGREEK seeds not only kill the bacteria and fungi present on the scalp but strengthen the hair follicles and promote hair growth.<
PRO VITAMIN B5 Panthenol binds the hair follicles and coats and seals in moisture which is great for dry hair or to prevent dry hair and scalp. It builds a very thin layer of moisture along the surface of the hair to add shine, softness and pliability without added oils or greasiness. STAR ANISE Detoxifies hair & skin, healthy shin, develops new hair, repairs damaged hair shaft & edges, prevents splitting, prevents Dandruff. is an antiseptic and antimicrobial, balances PH, helps regulate hormones, reduces itch. Star anise is used to lubricate hair and create a healthy shine. In addition, it also helps to repair damaged hair. Massaging the scalp with star anise oil stimulates the growth of new hair.
HORSETAIL: A powerful antioxidant that can also improve circulation, leading to the improvement of hair follicles and to help stimulate hair growth.
BIOTIN: Vitamin B. A crucial vitamin in healthy growing hair.
HEMP SEED: Organic plant protein to strengthen and grow hair. Packed with antioxidants.
RICE BRAN OIL: Rich in Vitamin E and Fatty Acids.
JOJOBA OIL: Plentiful in Vitamins C, B & E. Rich in minerals and minerals Copper, and Zinc.
Worcester, MA
Treat yourself or a loved one with our Organic Hair and Skincare Products!
Contact Maker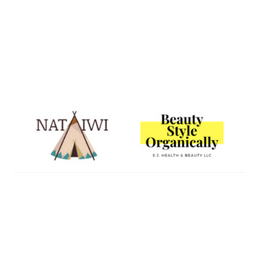 Please sign in so that we can notify you about a reply