About this Product
You won't find any other Growth Oil like this one!
We're using the powers of Pomegranates, Gooseberries and Hibiscus and boy does this oil smell incredible!
We wanted this oil to provide everything your scalp and hair needs to fight Fall hair Fall!
Pomegranate is packed with antioxidants that make hair follicles stronger, and improve blood circulation in the scalp—factors which help to stimulate hair growth.
Gooseberry aka (AMLA) helps prevent hair fall as it is considered as a 'superfood' for hair, Amla is rich in vitamins, minerals, amino acids, and phytonutrients that increase the circulation of blood significantly throughout the scalp. By providing enough oxygen and nourishment to the hair follicles, Gooseberry makes the hair fibers strong and puts an end to the issue of hair fall.
We added Hibiscus flower to our oil because the flowers and leaves leaves contain a high amount of mucilage which acts as a natural conditioner. It's because of this naturally occurring conditioner.
The naturally occurring amino acids in hibiscus flowers provide the hair with the nutrients that help in promoting hair growth. These amino acids produce a special kind of structural protein called keratin, which is the building block of hair. Keratin binds the hair makes them less prone to breakage. It also promotes the overall thickness of hair strands and makes hair more manageable.
We used Rice Bran Oil because it's rich in omega-6 fatty acids and oleic acid. Combined with the antioxidants found in this wonder oil, you have a hair growth super potion. Using our oil formulated predominantly of Rice Bran Oil regularly to thinning spots will help stimulate blood circulation in those areas, reviving the hair follicles to create strong and healthy hair.
To further the opportunity for super growth and strength we also included Maca Root. Maca powder is a protein, which makes maca powder an excellent source of plant-based protein to support healthy hair growth.
Maca contains calcium, a mineral that is essential for many bodily processes, including healthy hair growth.
If these ingredients of growth aren't enough we we added a new super shrub to our arsenal, we now have Jatamansi! What are Jatamansi's benefits to hair? Glad you asked!
Jatamansi is helpful in the growth of hair. It is beneficial for smooth, silky and healthy hair too.
This will oil will be your new Fall/winter favorite!
Organic Ingredients:
Rice Bran Oil
Baobab Oil
Pomegranate Seed Oil
Carrot Seed Oil
Fenugreek
Sunflower Oil
Gooseberry Powder
Maca Root
Jatamansi Powder
Wheat Germ Oil
Black Seed Oil
Ashwagandha
Hibiscus Flower
Worcester, MA
Treat yourself or a loved one with our Organic Hair and Skincare Products!
Contact Maker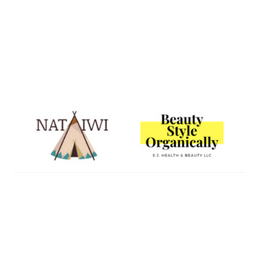 Please sign in so that we can notify you about a reply