About this Product
Our Strongest and Most Concentrated Super Hair Growth Oil Ever!
We Formulated our latest <strong>Super Growth Oil harnessing the antioxidants and vitamins in Guava Leaf and Guava Seed Extract and several other ingredients that garner growth and hair health.
Guava is a Powerhouse of nutrients and contains Vitamin B & C, Guava Leaf helps boost Collagen activity, necessary for growth. We wanted to provide our customers an oil that will address many issues that slow and stop growth and thickness.
Every ingredient in this oil on it's on works amazing but in our unique blend, you will see results!
Ingredients & their benefits:
Guava Leaf & Seed
Vitamin B&C Stops Hair Loss and Boost Collagen
MSM
Sulfur Rich, Strengthens Hair, anti-inflammatory, influences GROWTH
Passion Fruit Oil (Maracuja)
High in Linoleic for Healthy Scalp, High Vitamin E
Black Seed Oil
Hair Growth,Thickens Hair, Scalp Health
Hibiscus Flower
Stimulates Blood Flow & Hair Growth to Follicles , Rich in Amino Acids and Flavonols
Jatamansi
Grows & Thickens Hair. Softens and Darkens Hair. Makes Hair Shiny. Improves Scalp Health.
Moringa Oil
Very High in Vitamin A & B. Penetrates deeply and contains Oleic Acid aiding in growth and hair health
Rice Bran Oil
Supplies the Scalp with antioxidants and helps remove Free Radicals. Hypoallergenic, Prevents damage & premature grey, Fights Dandruff, Grows and Thickens Hair
Amla Powder
Rich in Vitamins, Grows Hair, Thickens Hair
Henna Powder
Grows & Thickens Hair, Darkens Hair
Star Anise
For Shiny Hair, Improves Scalp Health
Jojoba Oil
Conditions Hair, Helps Prevent Hair loss, Hydrates and improves Hair Elasticity
Camelina Oil
Contains highest levels of Essential Fatty Acids, Restores damaged Hair Cuticles, Feeds dry Scalps, Drastically improves Hair Elasticity
Worcester, MA
Treat yourself or a loved one with our Organic Hair and Skincare Products!
Contact Maker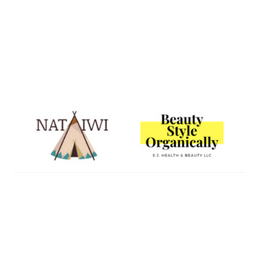 Please sign in so that we can notify you about a reply