About this Product
We always give our customers the most powerful Organic Ingredients that have MULTIPLE benefits. Our Guava Line does just that..DELIVERS!
Guava has long been known to boost hair growth and strength AND it's incredibly effective at fighting the signs of aging because it's a powerful source of antioxidants and Vitamins. This Jar of Guava Grow & Go Styling Pudding is rich, creamy and smells so yummy!
This Styling Pudding absorbs quickly and fortifies your hair. It gives your hair shine and a strong boost of growth and thickness with other growth boosting super ingredients such as:
Rice Bran Oil

MSM

Moringa Oil

JATAMANSI Powder

Fenugreek

Hibiscus Flower

Horsetail

Aloe Vera Gel

Amla Powder

Blackseed

Star Anise and More!

Guava Grow & Go Styling Pudding is effective on ALL hair types ! This product is very versatile! Guava Grow & Go Styling Pudding is the perfect styling product for your kinky, coils, and curls! It is also great for straight Hair and makes smooth slicked back ponytails and updos! This product will give your STRAIGHT HAIR SHINE! It is perfect for DETANGLING, STYLING, AND IT WORKS ON WET & DRY HAIR!

Don't Forget to try Our other Guava Hair Care products like our:

Guava Grow Solid Oil (for super shine & growth)

Guava Go & Grow Spray(for growth & go style)

Worcester, MA
Treat yourself or a loved one with our Organic Hair and Skincare Products!
Contact Maker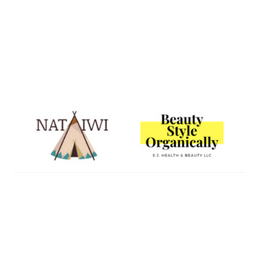 Please sign in so that we can notify you about a reply