About this Product
Our FIRST for "All Hair Types" Spray! Straight from our "Forbidden" aka (black rice) line. This spray is super lite weight and still is a heavy hitter of RESULTS! The most important tool in growing your hair is actually holding on to hair. How do you do that? You hold onto your length by greatly improving your hairs STRENGTH and ELASTICITY!
Bamboo is very high in Silica, silica helps hairs elasticity and is a vital building block of hair growth. Hibiscus Flower, Aloe Vera Gel, Brahmi, Pro Vitamin B5 and more ingredients that repair, strengthens and smooths hair.
"Forbidden Lengths" Leave-In Spray is fortified with Organic Ingredients that provide hair with some powerful growth enablers. Not only did we use black rice but we added these SUPER STAR growth "go getters":
*Black Rice
* Caffeine
* Rice Bran OIl
* Clove Oil
* Rosemary Oil
* Blackseed Oil
* Hibiscus Flower
Made with Black Rice aka "Forbidden" Rice, creating a perfectly protein balanced base. Bamboo enriched to provide a high silica content. Hibiscus Flower, takes dormant hair follicles to growth phase. Blackseed Oil, also promotes growth and thickens thinning hair. Aloe Vera Gel high in Vitamins A, C and E, it repairs and strengthens hair. Brahmi Powder, reduces hair fall, dryness and makes hair lustrous.
Worcester, MA
Treat yourself or a loved one with our Organic Hair and Skincare Products!
Contact Maker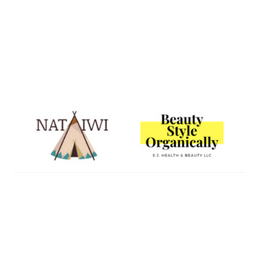 Please sign in so that we can notify you about a reply