About this Product
Benefits of our rich "Results Now" Black Rice Formula:
Builds Collagen
Repairs UV Damage
Firms
Plumps
Brightens
Smooths
Black Rice also known as "Forbidden" rice was once reserved only for royalty in Ancient China. Its low yield (about 10 percent) which means that black rice is STILL more exotic and harder to grow than other strains of rice!
Forbidden rice also has the highest content of anti-oxidants, super rich in Vitamin E and other nutrients of any other grain! Black Rice is so rich that it has been used as MEDICINE for HUNDREDS of years!
We took the skin renewing, healing and brightening benefits of fermented "Forbidden Rice" and combined it with another "super food" skincare ingredient (Mung Bean) which is a Super Star ingredient all on it's own. Mung Bean is traced back THOUSANDS of years to Asia and India. Mung Bean is rich in Vitamin K, Vitamin C which is key to freeing the body of toxins and creating healthy blood flow and skin health.
Mung Bean also is rich in minerals Calcium, Copper, magnesium and potassium. Mung Bean and "Forbidden Rice" help build Collagen and Elastin which ensure skin remains youthful, plump and healthy.
In addition to the above mentioned "Star Ingredients" that wasn't enough for us at Nataiwi Products, llc. We had to add even more high potent and high result getting ingredients for our "Forbidden Face Emollient" to be called our "Results Now Formula"!
When you use our SUPER RICH Black Rice and Mung Bean fortified formula you also get the benefits of:
* Hyaluronic Acid
* Rice Bran OIl
* Carrot Seed Oil
* Pomegranate Seed Oil
* Bamboo Extract
* Clove Oil
* Brahmi Powder
* Vitamin C
* Aloe Vera Extract
And more super charged skin loving ingredients !
Worcester, MA
Treat yourself or a loved one with our Organic Hair and Skincare Products!
Contact Maker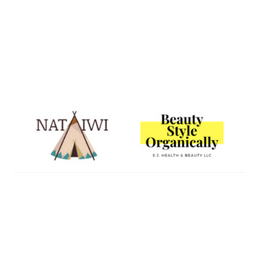 Please sign in so that we can notify you about a reply