About this Product
CLICK TO WATCH THE VIDEO:
https://vimeo.com/843727837?sh...

Forbidden Face & Body Exfoliant is a L U X U R Y Scrub with LUXURIOUS ingredients to do far more than remove what you don't want on your skin.
Forbidden Face & Body Exfoliant is a cream based scrub that doesn't strip skin but removes impurities and dead skin and then promotes healthy skin production and collagen ! Black Rice, Mung Bean, Coffee, Hyaluronic Acid, Pro Vitamin B5, Vitamin C and much more!
Benefits
Promotes Collagen production
All day Soft Skin
Super Hydrating
Glowing Skin Reduces Hyperpigmentation
Refines Skin and improves texture
Reduces signs of aging
Reduces Breakouts
Star Ingredients
* Black Rice * Coffee * Mung Bean * Hyaluronic Acid * Turmeric * Raw Cacao Butter
* Pomegranate Seed Oil * Carrot Seed Oil * Pro Vitamin B5 * Vitamin C * Clove Oil
* Aloe Vera Gel
Worcester, MA
Treat yourself or a loved one with our Organic Hair and Skincare Products!
Contact Maker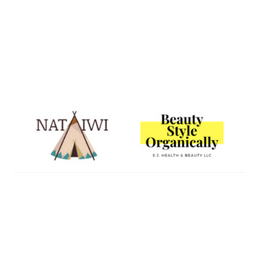 Please sign in so that we can notify you about a reply