About this Product
Who doesn't love the Tropical smell and vibes Guava brings to mind? But did you know how incredibly good for your hair and skin Guava Leaf is? We did!
Guava is very rich in Vitamin C which in turn helps with the production of Collagen which boost growth activity. Guava Leaf on it's own is more than enough to help you see growth and strength in your hair health journey but we of course wanted to give even more.
Our Guava Growth Solid Oil contains Moringa known for it's Zinc content which aides in Keratin production. Our hair needs Keratin to strengthen and grow. The Moringa content really helps to make our Solid Oil great for more than just growth but strength and protection from breakage.
This Solid Oil wouldn't be complete without being able to provide our customers with some additional hair perks! We at Nataiwi Products, llc and SJ Health & Beauty, llc love to provide our curly, coily customers with products that provide multiple unmatched benefits. Guava Growth Solid Oil is no different.

Do you want soft, shiny hair? Of course you do! That's why we added an incredible seed oil named Camelina aka "Gold of Pleasure" seed. This precious oil is super rich in Omega Fatty Acids and great for your hair, skin and body! Camelina is also high in protein and Vitamin E. These rich ingredients aid it growth and scalp health.
Take a look at all the incredible and unique ingredients we packed into our Guava Growth Solid Oil:
Organic:
Kokum Butter
Shea Butter
Beeswax
Rice Bran Oil
Babassu Oil
Camelina Seed Oil
Jatamansi
Guava Leaf
Moringa Oil
Jojoba Oil
MSM
Passion Fruit Seed Oil
Star Anise Oil
Black Seed Oil
Fenugreek Powder
Hibiscus Flower
Benefits:

Softens hair. Grows and strengthens hair. Makes hair shiny and improves scalp and hair health.
Worcester, MA
Treat yourself or a loved one with our Organic Hair and Skincare Products!
Contact Maker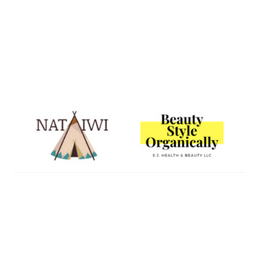 Please sign in so that we can notify you about a reply